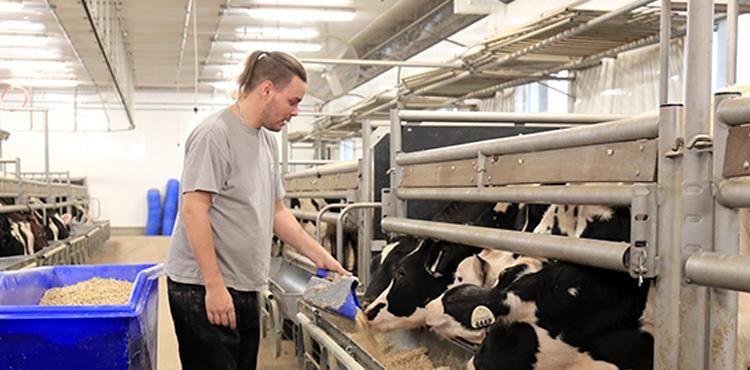 PRODUCERS COUPLE (FULL-TIME AND PART-TIME)​
Position Summary :
In a comfortable house (heated, lighted, snow-cleared, maintained, landscaped) provided by the employer, the producers permanently reside on the farm. They take care of the livestock and maintain their well-being full time (they share the work schedule and timelines). They are regularly supported in their work by a dynamic multidisciplinary team (technicians, assistance team, carrier and deliverer, maintenance and cleaning team). They take advantage of continuing training in order to properly carry out their work.
Requirements : 
Ability to follow and comply with a feeding plan (instructions and guidelines, calculations)
Ability to implement a routine for animal health
Maturity and keen sense of judgement
Patience
Daily living skills and resourcefull
Capacity to live on a farm and interest in farm work
This position requires founded, serious commitment to ensure stability toward the livestock.
Ideal for new retirees and couples who love animals and farm life.
Please send us your CV via email to the following address:
stephanie.fontaine@delimax.com
We will contact only those applicants whose candidacy is selected.